Do you suffer with pain, headaches, or intestinal problems? Have you had a car accident or sports injury? Are you ready for an accurate diagnosis and a clinic that will work hard to get you feeling and functioning like you used to? Are you between the ages of newborn and 105?
Our mission at East Bay Disc Centers is to offer a critical suite of services for the health consumer who wants it all–without drugs or surgery. Our care will help you reach and exceed your health goals. We offer specialized treatment approaches for neuropathy, spinal disc problems, and chronic pain. Our functional nutrition workup and treatment protocol is very successful at resolving digestive, skin, and autoimmune conditions among others. All our care is natural, non-toxic, and safe. Using chiropractic adjustments, cold laser, infrared light therapy, and other modalities allows us to get uncommonly good results. So whether you want wellness care, have suffered an injury, live with headaches, arthritis, or want to live without needing drugs, our combination approach might be just right for you.
---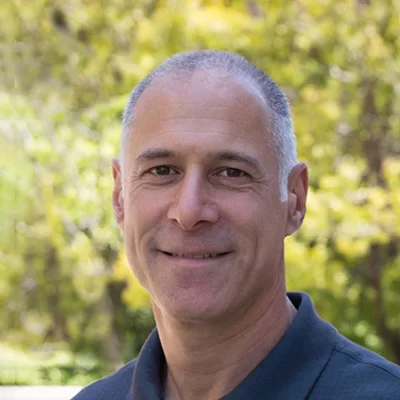 Chiropractor
Harris Meyer D.C.
Hello. I'm Dr. Harris Meyer. Thanks for considering my office for your health care.
I moved to the Bay Area from NJ in 1990 to attend chiropractic college. I fell in love with CA and after attaining my doctoral degree (Life Chiropractic College West 1995), resettled in San Francisco, where I raised my family and practiced for close to 20 years.
In 2019 I transitioned to a brand new office here in Concord CA. I love living and practicing in the East Bay.
Health is not just the absence of disease. It's a state of optimal wellness due to all systems functioning properly. I'm dedicated to helping people eliminate pain, take control of their health, attain and maintain their ideal weight, and enjoy an optimal quality of life. I believe my role as your doctor is to lead by example. I would not ask you to do anything I wouldn't do myself. I live by the philosophy that if we invest in our health today, it will take care of us tomorrow. Therefore, I'm a chiropractic patient myself. I also care for my health with a good diet, appropriate supplements, attention to rest, exercise, being in nature, and nurturing mental health. I feel strongly that we are either growing or we are stagnant and deteriorating. Therefore I encourage on-going study, learning, and activity. We should never stop expanding our horizons.
Call us today at (925) 320-3472 to request an appointment!
OFFICE HOURS
---
Monday
9:00am - 1:00pm
3:00pm - 6:30pm
---
Tuesday
Closed
---
Wednesday
9:00am - 1:00pm
3:00pm - 6:30pm
---
Thursday
10:00am - 12:30pm
2:00pm - 4:00pm
---
Friday
9:00am - 1:00pm
3:00pm - 6:30pm
---
Saturday
10:00am - 1:00pm
---
Sunday
Closed